CNC machining centre for highly flexible productions requiring superior precision and finish quality regardless of component shape and dimensions.
Ideal solution for routing and drilling operations on solid wood components and panels of plastic, composites, resins and light alloys also with nesting technology.
Advantages
HEAVY DUTY PROFILING
The PRISMA machining heads with 5 interpolating axes are designed for the processing of solid wood.
The ideal solution for windows, doors and stairs.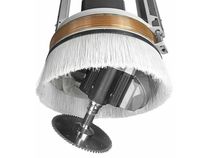 RELIABLE TECHNOLOGY
The SCM aluminium multi-function worktable guarantees perfect lasting planarity.
The direct integrated vacuum system allows the optimum work-piece hold down and the T-grooves are ideal for fitting of any type of mechanical locking equipment.
PERFECT FINISH QUALITY
The architecture with fixed table and mobile gantry structure, consisting of a sturdy construction equipped with front and rear sliding guides, ensures maximum accuracy and finish quality over the entire work area.
INTELLIGENT PROGRAMMING
Simple and intuitive programming, thanks to the MAESTRO software that includes modules for different applications.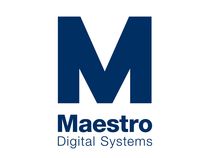 Technical data
Accord 25 FXM

Working areas
X-Y-Z axes dimensions
mm
3650x1320x250
4970x1320x250
6170x1320x250
3650x1600x250
4970x1600x250
6170x1600x250
3650x2120x250
4970x2120x250
6170x2120x250
Axes
X-Y-Z axes max. speed
m/min
60-60-30
Machining head
5 axes electrospindle motor power (max.)
kW
12
3/4 axes electrospindle motor power (max.)
kW
15
5 axes electrospindle rotation speed (max.)
rpm
24000
3/4 axes electrospindle rotation speed (max.)
rpm
24000
Drilling unit
Vertical and horizontal spindles (max.)
n.
30
Rotation speed
rpm
8000