CNC machining centre with mobile gantry structure for the production of windows, doors, stairs, solid wood parts and for all those processes that require high level machining, while maintaining high standards in terms of precision and finish quality.
Advantages
HEAVY DUTY PROFILING
The PRISMA machining heads with 5 interpolating axes are designed for the processing of solid wood.
The ideal solution for windows, doors and stairs.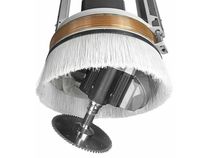 BRC WORKING UNIT
Boring, Routing and Cutting both vertically and horizontally, without needing to tool change.
Fast and efficient, all additional machinings are carried out by this unit that has an independent Z-axis and a dedicated inverter.
RAPID AND PRECISE SET-UP
The MATIC bars worktable with direct transmission system and independent drive units, assures the complete set-up in seconds.
Simple and quick replacement of clamps and suction cups through the exclusive rapid locking device.
INTELLIGENT PROGRAMMING
Simple and intuitive programming, thanks to the MAESTRO software that includes modules for different applications.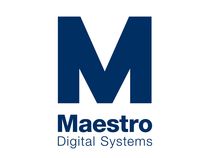 Technical Data
accord 40 fx
Working areas
X-Y-Z axes dimensions
mm
3680x1680x350
5020x1680x350
6360x1680x350
3680x1905x350
5020x1905x350
6360x1905x350
Axes
X-Y-Z axes max. speed
m/min
90-90-30
Machining head
5 axes electrospindle motor power (max.)
kW
17
3/4 axes electrospindle motor power (max.)
kW
15
5 axes electrospindle rotation speed (max.)
rpm
24000
3/4 axes electrospindle rotation speed (max.)
rpm
24000
Drilling unit
Vertical and horizontal spindles (max.)
n.
30
Rotation speed
rpm
8000
Video