SCM Formula S440 P Bandsaw, INCLUDES FREIGHT
Video
Massive, high-precision, professional band saws for the D.I.Y. woodworkers and the carpentries.
The S440p is the number one selling formula bandsaw in North America. This Italian designed and manufactured machine is considered THE bandsaw to use for the most discriminating professionals and hobbyists alike. With engineering and design features found nowhere else, it is easy to see why this is the top selling machine in our formula lineup. Powerful single-phase motors (4.8hp), heavy-duty large cast-iron balanced wheels with a tongue and groove system for easy replacement of rubber tires, and robust cast iron and steel components with easy to use controls and unparalleled safety features make this the bandsaw of choice for thousands!

Advantages
Solidity and sturdiness
Very thick, cast iron wheels, as well as the worktable, running on sealed for life ball bearings.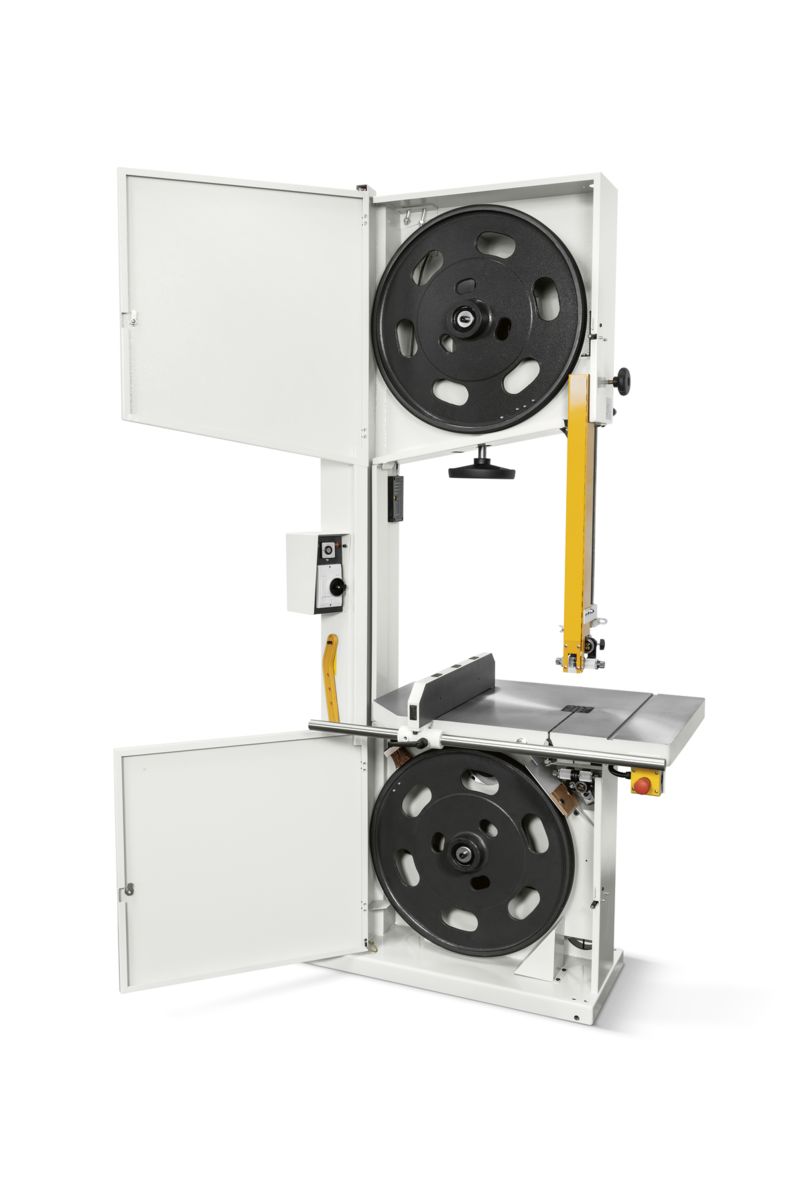 Safety first
Total safety machining with telescopic protections with rackwork to the blade.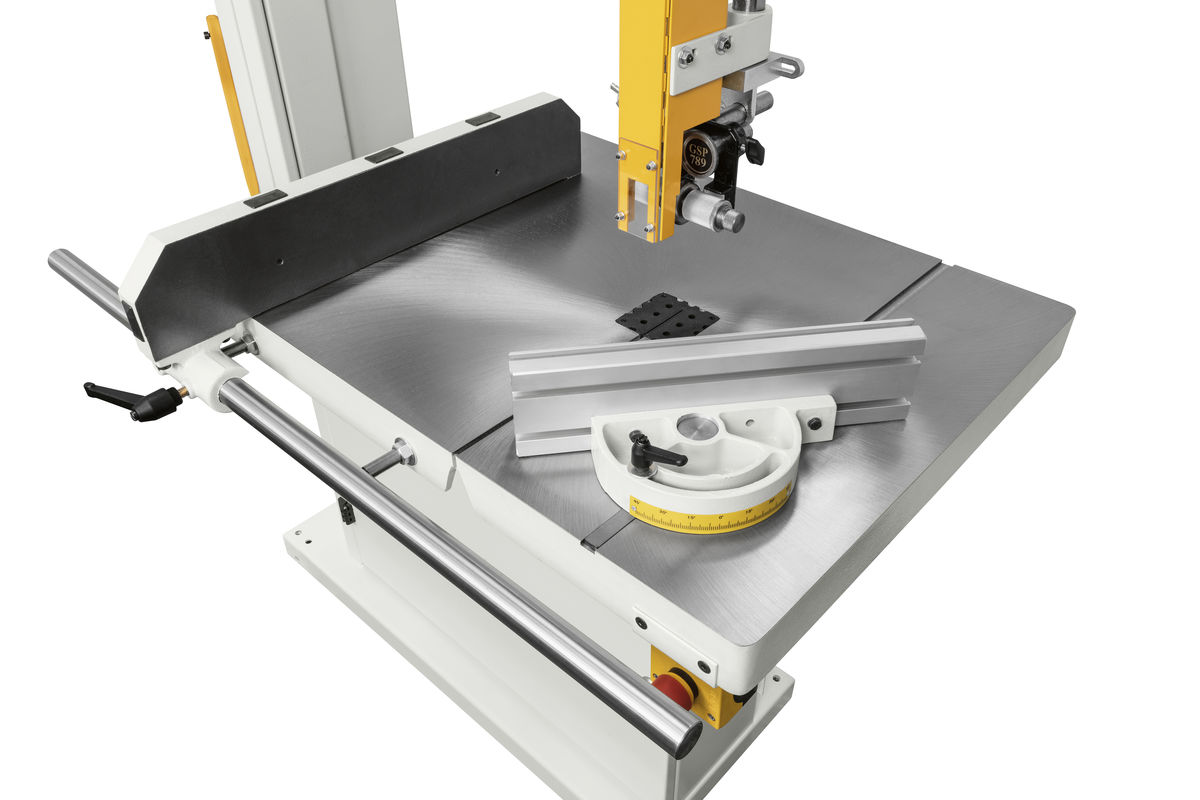 Perfect results
A perfect cut result is assured by the top and bottom high precision blade guides. Practical machines suitable also to perform straight and tilted cuts on wood, plastic and aluminum.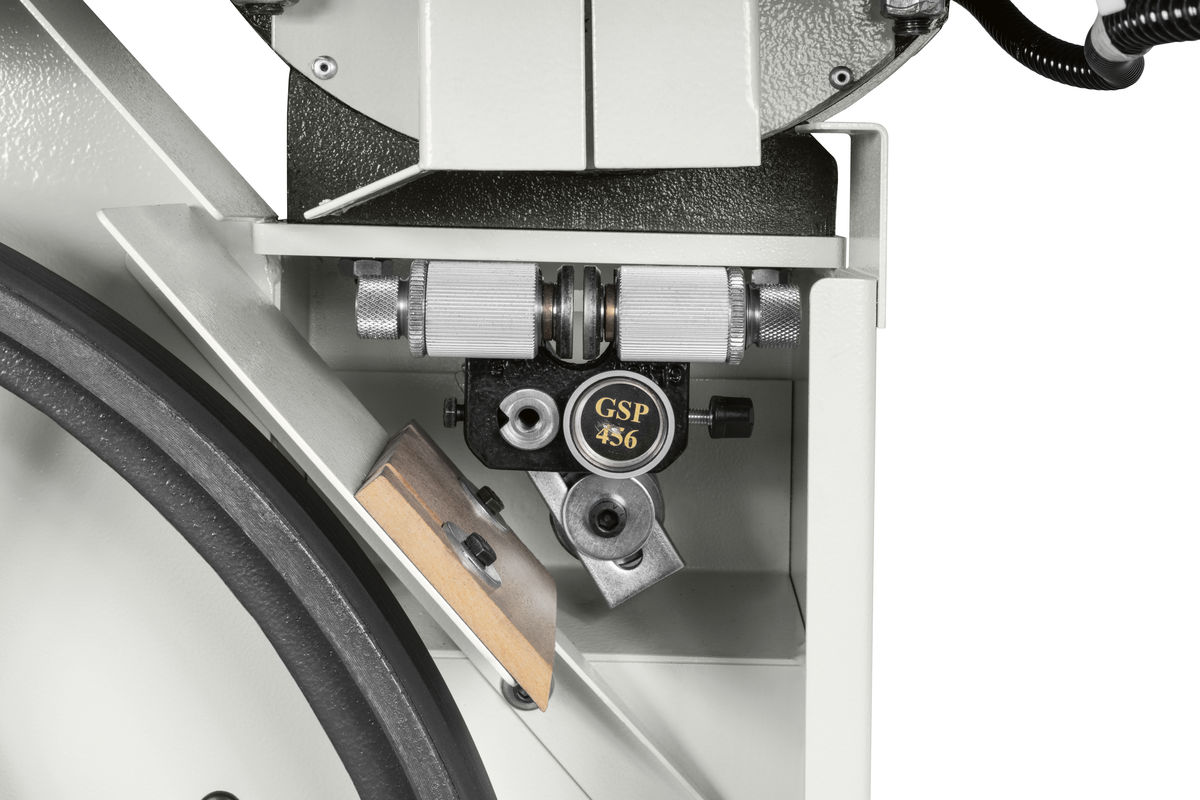 Technical data
Technical features
 
S 440P
S 540P
S 640P
S 740P
S 840P
S 940P
Worktable dimensions
mm
420 x 578
520 x 720
600 x 885
710 x 1000
800 x 1160
800 x 1250
Cast iron saw wheels diam.
mm
440
540
640
740
840
940
Saw wheels width
mm
33
38
38
40
45
54
Max. cutting height (inches)
mm
440 (18")
500 (20")
600 (24")
450 (18")
540 (21")
560 (22")
Max. cutting width
mm
425
520
620
720
820
910
Worktable tilting (CE)
 
0° ÷ 45° (20°)
0° ÷ 45° (20°)
0° ÷ 45° (20°)
0° ÷ 45° (20°)
0° ÷ 45° (20°)
0° ÷ 45° (20°)
Min./max. blade dimensions
mm
6/30
6/35
8/35
10/40
10/45
12/50
Standard three-phase motor
S1 400V 50Hz (60 Hz)
 
1,5kW 2hp 50Hz
(1,8kW 2,4hp)
2,2kW 3hp 50Hz
(2,7kW 3,6hp)
2,2kW 3hp
(2,7kW 3,6hp)
3kW 4hp
(3,6kW 4,8hp)
4kW 5,5hp
(4,8kW 6,6hp)
5,5kW 7,5hp
(6,6kW 9hp)
Standard three-phase motor
S1 220V 60Hz
 
3,6kW 4,8hp
3,6kW 4,8hp
3,6kW 4,8hp
5kW 6,6hp
6,7kW 9hp
6,7kW 9hp
Standard single-phase motor
S1 220V 60Hz
 
3,6kW 4,8hp
3,6kW 4,8hp
3,6kW 4,8hp
-
-
-
Exhaust outlet diameter
mm
N° 2 x 120
N° 2 x 120
N. 2 x 120
N. 2 x 120
N. 2 x 140
N. 2 x 140