5-axis CNC machining centre with mobile gantry structure, designed for manufacturing complex-shaped and large-sized objects.
It meets the needs of many sectors, from design elements in wood to applications for plastic and Advantagesced materials.
Advantages
HEAVY DUTY PROFILING
The PRISMA machining heads with 5 interpolating axes are designed for the processing of solid wood.
The ideal solution for windows, doors and stairs.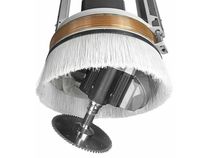 LARGE WORKING VOLUME
The increased Z-axis stroke allows the machining of work-pieces up to 500 mm in height, using large dimensioned tools.
RAPID AND PRECISE SET-UP
The MATIC bars worktable with direct transmission system and independent drive units, assures the complete set-up in seconds.
Simple and quick replacement of clamps and suction cups through the exclusive rapid locking device.
INTELLIGENT PROGRAMMING
Simple and intuitive programming, thanks to the MAESTRO software that includes modules for different applications.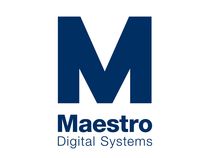 Technical data
Accord 50 fx
Working areas

X-Y-Z axes dimensions

mm
3680x1680x500
5020x1680x500
6360x1680x500
3680x1905x500
5020x1905x500
6360x1905x500
Axes
X-Y-Z axes max. speed
m/min
95-80-30
Machining head
5 axes electrospindle motor power (max.)
kW
17
5 axes electrospindle rotation speed (max.)
rpm
24000
Drilling unit
Vertical and horizontal spindles (max.)
n.
26
Rotation speed
rpm
8000
Video