The machining centre with double drilling head reduces drilling cycles by 70%, compared to other machining centres on the market.
Just few clicks to design and manufacture pieces of any shape, the machine is run by Maestro cnc software which has specific modules for every production cycle.
Advantages
70% FASTER ON DRILLING CYCLES :
ALL TOP QUALITY
Double drilling heads with independent Y-axis studied for simultaneous machining on an single panel or on 2 different panels.
FREEDOM AT 360°:
ALL FREEDOM
Optimizing the space within your factory thanks to the Pro-Space solution.
Maximum ergonomic load, the absence of perimetral protections allows the access to the work table from all sides of the machine
TOTAL CUSTOMIZATION:
ALL FLEXIBLE
The TV FLEXMATIC automatic work table allows the management of a variable number of suction cups on the bar, according to the dimensions and shape of the work piece to be machined, in order to always have the best holding without risks of collision.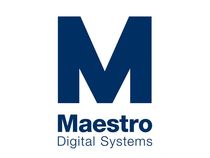 WORK SIMPLE. WORK DIGITAL: MAESTRO CONNECT
morbidelli m220 is integrated with Maestro connect, the highly innovative "IoT" (Internet of Things) tools platform, enabling to collect, monitor and analyze the data of the machine, improving the services available to the customer. The software Maestro cnc offers the easiest programming system to program in a fast and intuitive way.
Technical Data
Working areas
X-Y axes dimensions
mm
3110x1620
3710x1620
5510x1620
Axes
Vectorial speed
m/min
56 (Pro-Space)
78 (Pro-Speed)
Z axis panel passage
mm
180
Routing unit
Motor power (max.)
kW (hp)
15 (20,5)
Rotation speed
rpm
24000
Available tools on tool changer (max.)
places
60
Drilling unit
Independent vertical spindles (max.)
n.
34
Independent horizontal spindles (max.)
n.
22
Rotation speed (max.)
rpm
8000
Integrated blades in X
n.
2
0-90° blade unit
Motor power (max.)
kW (hp)
2,2 (3)
Rotation speed (max.)
rpm
6000
Auxiliary routing unit
Motor power (max.)
kW (hp)
4,5 (6)
Rotation speed (max.)
rpm
18000
Video